The textile industry is one of the important industries in India. It contributes about 14% to total industrial production and% to India's GDP. It also contributes about 15 to 16% of India's total exports.
Due to the digital India revolution, it has become necessary to take one's business online. In today's world without any social signals, no industry can survive the market competition.
Textile owners started to recognize these facts and started to take their store/industry on the web. Still, if you are approaching the traditional selling method, then you might be losing a huge chunk of customers.
Chooseing the right business model for your online textile business:
There are four main types of online textile/clothing stores. Let's see each in detail:

Print-on-demand
Print a custom design on a plain product using printers. That's it, your product is ready. It is fast, cheap, and effortless. It is a great option if you are a small business or having low capital
Some major print on demand stores are:
1.
Bonfire
2.
Teespring
3.
Sunfrog
Custom made
Manufacture your products from scratch. Here the main motive is to create a brand. With good management, patterns, and manufacturers, one can easily be successful with this model.
Some of the top custom clothing shops are:
1.
Scrappy apparel
2.
Contrado
3.
The Pattern Makers
Personal Brand
In this business model, you buy plain products and attach your store label on it. Influencers and fashion model start their own online brand.
Some of the top custom clothing shops are:
kylie cosmetics
Dropshipping
Sell the products from the wholesalers. List the products in your store, sell it, and let the wholesaler take the burden of delivering it.
The top dropshipping clothing stores are:
1.
Daisy Del Sol
2.
Flatspot.com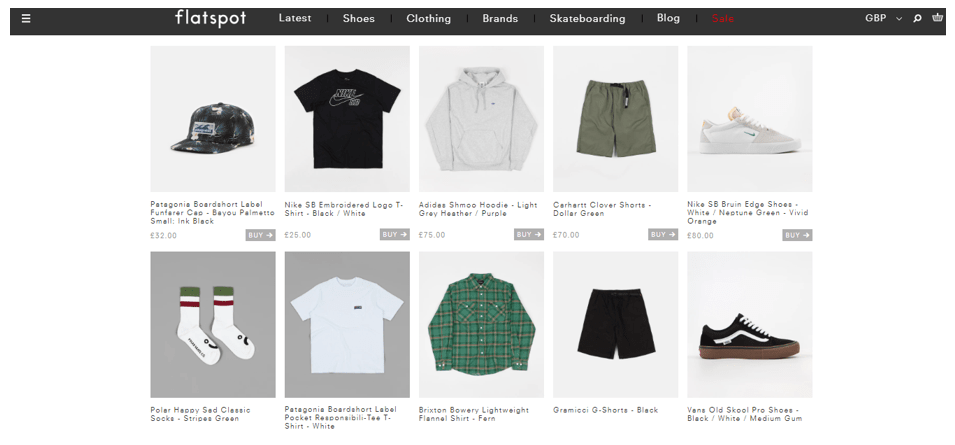 Advantages of starting an online textile business
Selling textile products has more advantages than selling in stores.
Let's have a look at some of the important points:

1. No need to pay rent like a physical store.
Store owners only need to pay some minimal fees for hosting their site which is way less than a physical store.
It is easy to maintain and you can add or remove the product as per your need.

2. No need to maintain physical inventories
Maintaining inventories details on a book could be a hassle and not excessacle remotely.
But in online business, the maximum of your work is done by software automation.

3. Few employees are required to manage the online store.
If you are a small business, then having 1 or 2 employees is more than sufficient.
If you are a big industry, then you will need more than 10 employees.

4. You can easily run the store 24/7, without taking any holidays and breaks.
Start the store one time, it runs forever.

5. Can target a wide range of customer market
By opening an online store, you can target customers from all over the country. Hence, more sales.
What you have to decide before taking your textile business online?
Earning income is a major goal in any business to be considered as a successful concrete and strong competitor. The main sources of income for food delivery services, that are contributing in revenue generation are given below:


Choosing your clothing niche
Any textile industry must decide its clothing niche at first. Deciding a clothing niche not only will help you decide a full-proof business plan but also targeting your potential buyers. It will also help you build your brand value. Follow the trends and demand to choose your niche.
Build your store website
Hire an agency, build a website, and list your products on it. That's it your store is online.
Use high-quality product images
Images tell more than the description. Use videos also if possible, It will make your audience to trust you more.
Make a contract with delivery service
You can deliver the products on your own, but it will be difficult to manage at first.
So the best option is to contact the delivery services provider and let them manage the tasks.
Attach a payment gateway on your site
It will be good if you have a secure payment gateway at your store.
People are moving more and more towards a cashless economy, so having a payment gateway along with Cash On Delivery is a great option.
These are the steps that you have to do before taking your textile business to the next step.
Besides the above steps, you need to do this task for better user experience:
Earning income is a major goal in any business to be considered as a successful concrete and strong competitor. The main sources of income for food delivery services, that are contributing in revenue generation are given below:

Make your online store more user friendly
UI and UX are trending these days. If your online store has a great user experience, then people will share it and your customers will visit again.
Use AI optimized search engine
Having AI optimized search will help the customers to find the relevant products and save their time.
Use AI chatbots
Integrating a chatbot is a great way to engage with your customer 24/7.
Hire a customer service portal
Whether your online business is small or big, there will always be a need for customer services.
Hire agency or a customer service portal to manage the issues faced by your customers.
Promote your store on social media channels, engage with your customers.
No business can survive without promoting their online business on social media.
Social media can help you to sell more products.
Capital Requirement for a setting up an online textile business or ecommerce
This part includes some technical parts if you want you can hire a developer team. For your reference, we are providing the services for taking the textile business online. If you want to know more, you can call us.

Hosting and other charges
You have to pay for hosting and domain.
You have to pay freelancers for setting up your site.
Marketing and advertisements
For making sales and making brand awareness, you have to pay for the ads.
You can hire some freelancers for that.
You have to pay the freelancers for doing SEO and other work.
Delivery charges
If you are delivering products on your own, you have to spend on it too.
Otherwise, you can contact the delivery service providers.
These were the simple steps through which you can take your textile business online. Remember that "Rome wasn't built in a day", so it takes time for an online business to be successful. But with a good marketing strategy, you can achieve that in much less time.
If you have just entered the online textile business, then we have an offer for you. Get a full package from hosting to setting up your website at a discounted price only for you.